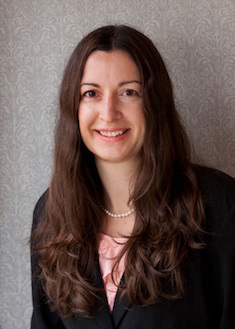 Iveta Carpenter
Iveta Carpenter graduated with a perfect 4.0 GPA in her Bachelor of Arts Accounting degree from Lakeland College in 2015. She finished her education while working full–time and raising her family. With a son in daycare and an almost teenage daughter, she and her husband understand the challenges of finding quality family time.
Iveta is a Certified QuickBooks® ProAdvisor including QuickBooks® Online.
Memberships include being an associate in the Wisconsin Institute of Certified Public Accountants. Iveta serves as the Treasurer of her local middle school's parent association, the "JYMS Parents in the Middle".
Iveta has worked with Poppy CPA since 2011, serving our business, individual and nonprofit organization clients with the same dedication that earned her 4.0 GPA.
Email Iveta: iveta@poppycpa.com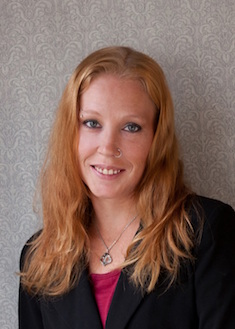 Suzanne Johnson Scott
Suzanne Johnson Scott graduated with her Associate of Applied Science in Accounting in 2016 at Madison Area Technical College, earning her position on the Dean's List and the High Honors list with her 3.87 GPA. Originally from Mississippi, Suzanne has adjusted very well to our Wisconsin ways (fishing, UW Badgers and the Packers) while also keeping her Southern charm in her emails and texts. With a daughter in college, and two sons, one in middle school, and one in elementary, she and her husband are constantly adjusting to schedule changes.
Suzanne is a Certified QuickBooks®Online ProAdvisor.
Suzanne has lots of prior personal income tax preparation experience with the national tax prep firms and has worked with Poppy CPA since 2016. She serves our small business clients as a full charge bookkeeper, payroll accountant, tax preparer, and assists on audits of nonprofit organizations.
Email Suzanne: suzanne@poppycpa.com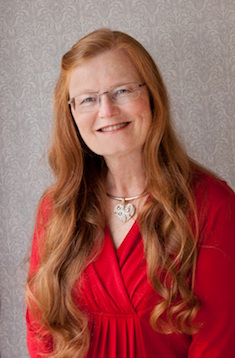 Barbara DeBaere Poppy
Barbara DeBaere Poppy, CPA, graduated from UW-Oshkosh in 1975 with a Bachelor of Business Administration degree while working full time as an accountant and psychometrist for a group of psychologists. She spent the next ten years gaining experience in regulatory and public accounting with the State of Wisconsin and a local CPA firm, and in 1986, opened Poppy CPA in Madison, Wisconsin, to better serve the needs of skilled nursing facilities.
Barbara is an active member in various organizations for skilled nursing and assisted living facilities, CPA's and women's groups. As an entrepreneur, her life revolves around her clients' needs during the week and during tax season. Her daughter is taking after mom, working towards her own CPA license in Texas while her son is a musician.
When not working, Barbara is off visiting and playing with family and friends who live all around the world: road and trail bicycling, skiing, kayaking, swimming, and scuba diving.
Email Barbara: barb@poppycpa.com
We choose to compete as a CPA firm, providing accounting, auditing, tax and consulting services for individuals, partnerships, corporations, fiduciaries and tax exempt organizations with a niche practice in skilled nursing and assisted living facilities.
We constantly listen to our clients, peers, trade groups and the community, and respond quickly to their current needs and anticipate their future needs. That is, we don't wait to be asked, we offer our help when we see or hear of the opportunity to do so.
Each of us encourages and enables each other to perform at our highest potential of output and creativity and in doing so, we attain the greatest possible level of job satisfaction, so great that, we financially attain a continuous high level of profit which places us in the top ranks of our industry on our rate of return per person, recognizing that we can serve society only if we are financially viable. The final measure of our success is that, we earn the respect, confidence and loyalty of our clients, peers, trade groups and the community, by serving them so well that all profit by their association with us.